After a three month review, the FA is to end all sponsorship with betting companies starting from the end of the 2016-17 season.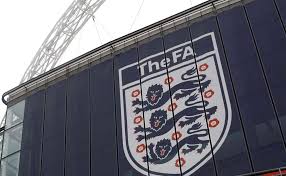 According to an FA statement the decision was made after considering the propriety of the "governing body taking betting sponsorship, whilst being responsible for the regulation of sports betting within the sport's rules."
As partnership, which had been worth £4 million a year and had another three years to run, will be terminated from June 2017.
The FA says it will continue to work with betting companies, including Ladbrokes, as they play a key role in sharing information on suspect betting patterns, the key indicator in flagging up match-fixing.
Martin Glenn, chief executive of The FA, said: "We would like to thank Ladbrokes for both being a valued partner over the last year and for their professionalism and understanding about our change of policy around gambling."
Jim Mullen, CEO of Ladbrokes Coral, said: "We understand The FA's decision regarding their commercial partnerships on gambling."
"Football is a passion of ours, and our customers, and we remain committed to working with The FA to ensure the integrity and trust of the sport is maintained for the fans of the game and the millions of customers who enjoy betting on it week in and week out."
The FA decision is not surprising following the criticism itreceived after Joey Barton's recent ban from football for making bets on matches (although the FA deny any connection between the setting up of the review and the Barton case.)
The FA also has commercial deals with Carling, Budweiser and Carlsberg and the results of a review into whether agreements with alcoholic drinks companies are appropriate for the governing body is also due this summer.